Click here if you are having trouble viewing this message.
Opportunity CLE
Cuyahoga County Mobilizing to Attract Big Private Investments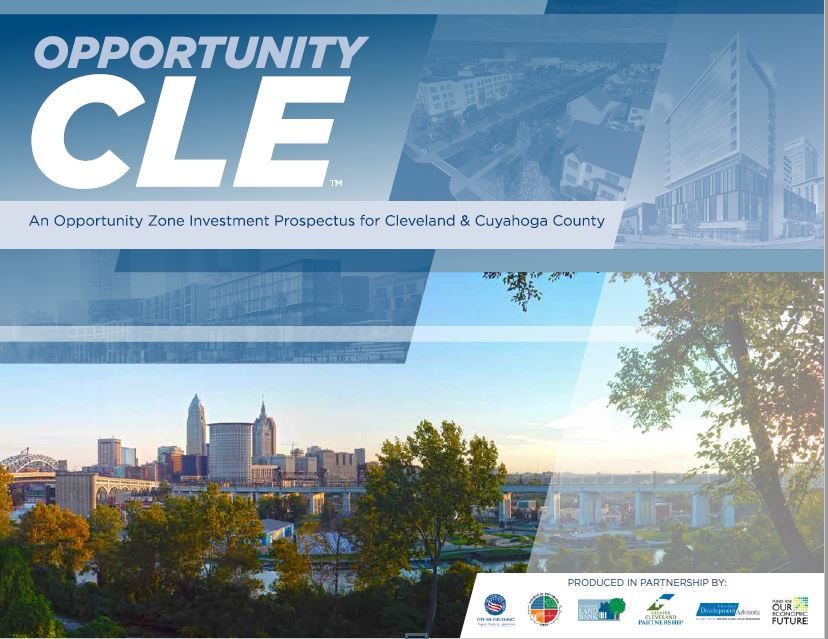 Public and civic leaders have collaborated to attract local and national investment into Greater Cleveland's Opportunity Zones, a new federal designation designed to spur development in economically stressed areas.
The partners in this collaborative, Opportunity CLE, include the City of Cleveland, Cuyahoga County, Greater Cleveland Partnership, Cleveland Development Advisors, the Fund for Our Economic Future and the Cuyahoga Land Bank. 
The group is supported by The Cleveland Foundation, The George Gund Foundation and many other entities and individuals.
Learn more.
NEWS
Looking Back 15 Years: Energy Programs and Services

Through its small business program COSE, the Greater Cleveland Partnership (GCP) seized the opportunity to get into the energy market to help our small businesses both save money and become more responsible energy consumers.  For nearly 19 years, COSE/GCP has been a provider of electricity and natural gas savings options to small and mid-sized businesses.
However, the original energy portfolio has continued to expand to building energy audits and rebate administration to promote energy efficient business decisions. In 2009, the Public Utilities Commission of Ohio (PUCO) named COSE the "Energy Efficiency Administrator for Small Business" in the FirstEnergy territories. COSE Energy has saved members and their employees more than $1.2 million in utility savings each year since 2012. 
Learn more about the energy program
.
What's New in CLE
Joe Roman Discusses GCP's Regional Partnerships on WTAM
GCP president and CEO Joe Roman sat down for his monthly conversation with WTAM host Bill Wills to discuss the number of partnerships and events happening around Northeast Ohio. Joe talked about GCP's CEO forum at the Nestle food company in Solon last week—an opportunity for regional c-suite executives to get an inside look at the successful and innovative large food manufacturer. They also discussed the importance of Cleveland taking advantage of opportunity zones; the need for increased revenue for road repairs throughout the region; and GCP's involvement in Ohio Excels, a leadership group providing an informed business perspective to help improve and transform Ohio's education system.
Read more and listen to the interview
.
Last Chance: Register Today for COSE Day at the Capitol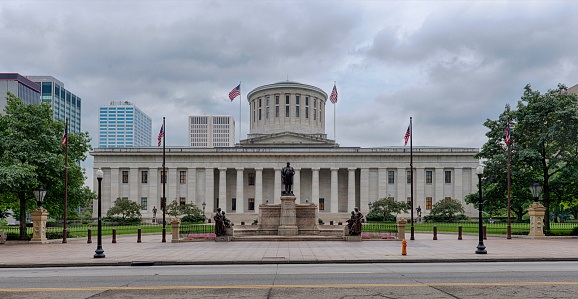 Are you a small business employer that would you like direct access to members of the Ohio General Assembly and public policy staff?  Join us in Columbus for COSE Day at the Capitol on Wednesday, April 10 where you will have the unique opportunity to meet with policymakers and discuss ways in which we can work together to enhance the small business climate in Ohio.
This year's installment of COSE Day provides access to key stakeholders by kicking off with a public officials breakfast.  Speakers at the event will include:  Dan McCarthy (Legislative Director, Office of the Governor), Director Lydia Mihalik (Ohio Development Services Agency), Tax Commissioner Jeff McClain (Ohio Department of Taxation), Senate President Larry Obhof, Senator Matt Dolan, Senator Matt Huffman, Senator Vernon Sykes, House Minority Leader Emilia Sykes, and Representative Laura Lanese.  Attendees will also have an opportunity to tour the Statehouse and view the Ohio Senate in session.
What are you waiting for?  Take your seat at the table and join us in Columbus on Wednesday, April 10 for COSE Day at the Capitol. 
Learn more and register.
State Transportation Budget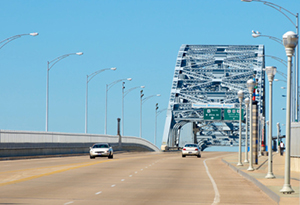 Work continues on the state's transportation budget – House Bill 62 – with the Ohio Senate's recent passage of the legislation. In its version, the Senate reduced the gas tax proposal to 6 cents per gallon from the 10.7 cents proposed by the House and the 18 cents originally recommended by the Governor. 
Learn more.
Governor DeWine Releases Blue Print for State Operating Budget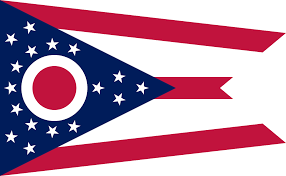 Last week, the Ohio House of Representatives passed a two-year, $7.9 billion transportation budget (House Bill 62). This comes a few weeks after the DeWine Administration released its initial proposal, notably calling for an 18-cents increase in the state gas tax, indexed to inflation, to address a significant funding shortfall of more than one billion dollars anticipated for road and bridge projects across the state.
The Governor's initial proposal also included increased funding for public transit through the amount of federal funding that could be "flexed" or shifted to support transit projects.
Learn more.
UPCOMING EVENTS
GCP Annual Meeting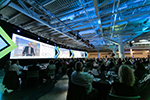 GCP is pleased to announce NASA Administrator Jim Bridenstine as our keynote speaker for the GCP Annual Meeting. 
This year's theme is innovation.
Innovative thinking, innovative strategies, and innovative leaders will be key in ensuring that Cleveland continues to make positive strides toward being a strong economic epicenter where businesses thrive and people are proud to call this region home.
Monday, June 10
4:30 - 7 p.m.
The Cleveland Museum of Art
LEARN MORE.

Opportunity Corridor Construction and Mitigation Conversations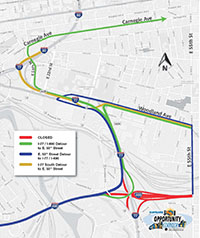 GCP – in collaboration with the Ohio Department of Transportation, District 12 – is hosting a series of forums for area businesses to hear directly from the Opportunity Corridor construction team about the final phase of the project, the construction impacts on daily commuting, and the mitigation strategies being implemented. 
Dates of the forums:
LEARN MORE.
Cleveland Clinic Ideas for Tomorrow
GCP is a proud partner of the Ideas for Tomorrow speaker series, hosted by the Cleveland Clinic. Today's free event will feature Steve Case (Chairman and CEO, Revolution LLC) and J.D. Vance Goodwin (Managing Partner, Rise of the Rest Seed Fund, Revolution, LLC.Author, Hillbilly Elegy – Revolution, LLC).  
Monday, March 25
5:30 p.m.
Bank of America Conference Center at the InterContinental Hotel
LEARN MORE.
Sponsored Event
Energy Economics: What you Need to Know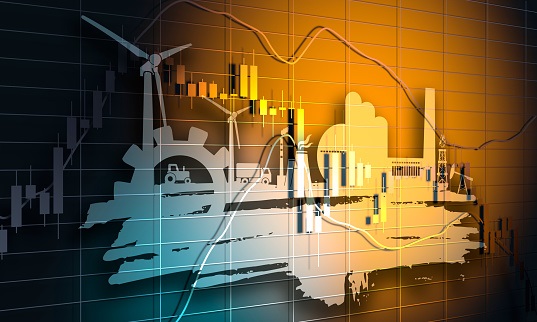 Between an uptick in oil demand, continued growth in renewable energy sources and the expansion of natural gas use, there are a lot of moving parts to understand when it comes to trying to decipher how the energy market will shake out in 2019.
LEARN MORE AND REGISTER.
This event is sponsored by:

CONNECT YOUR BRAND WITH NORTHEAST OHIO'S LEADING BUSINESS ORGANIZATION.
Contact us about sponsorship opportunities
P: 216.592.2370
LET'S BUILD A
STRONGER REGION
TOGETHER.
© Greater Cleveland Partnership. All Rights Reserved.
Written permission of the Greater Cleveland Partnership is required for article reprints or use of any part of this e-newsletter for commercial or non-personal purposes. Please contact news@gcpartnership.com for the appropriate permissions.
This e-mail was sent to: jepstein@midtowncleveland.org by the Greater Cleveland Partnership, 1240 Huron Rd. E, Cleveland, Ohio, 44115, USA. If you no longer wish to receive these emails you may update your email preferences or unsubscribe. This e-newsletter is sent solely for the purposes of providing information for GCP investors. We will not prvide any of your personal information to other companies or individuals without your permission.